Scalable - Simple to use - Cost effective
For those organisations that want to manage their own learners and courses, we offer a user friendly LMS solution that is simple to use yet powerful in delivery
Add and control learner access, bring in new courses, introduce assessments and use the inbuilt reporting to track and audit your learners.
As with our catalogue, we offer a low cost cancel anytime monthly subscription – or an even lower cost annual licence.
£100 per month
or
£1100 per annum
£250 per month
or
£2750 per annum
£350 per month
or
£3850 per annum
£600 per month
or
£6600 per annum
£1000 per month
or
£11000 per annum
For larger numbers please get in touch to discuss your needs.
---
All prices exclude VAT to be charged at the prevailing rate. Fair Use Policy and content storage levels apply.
SmartLMS example screenshots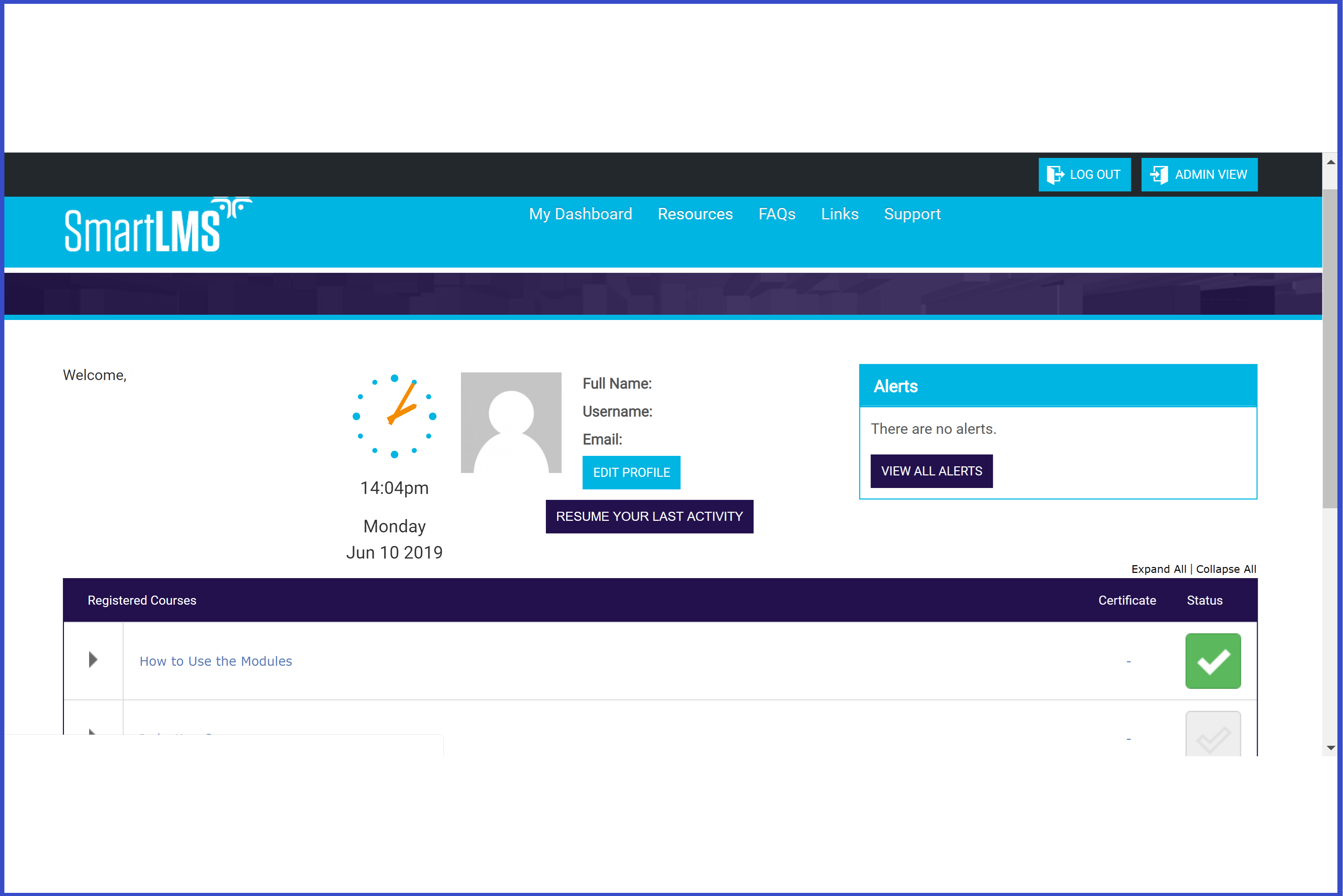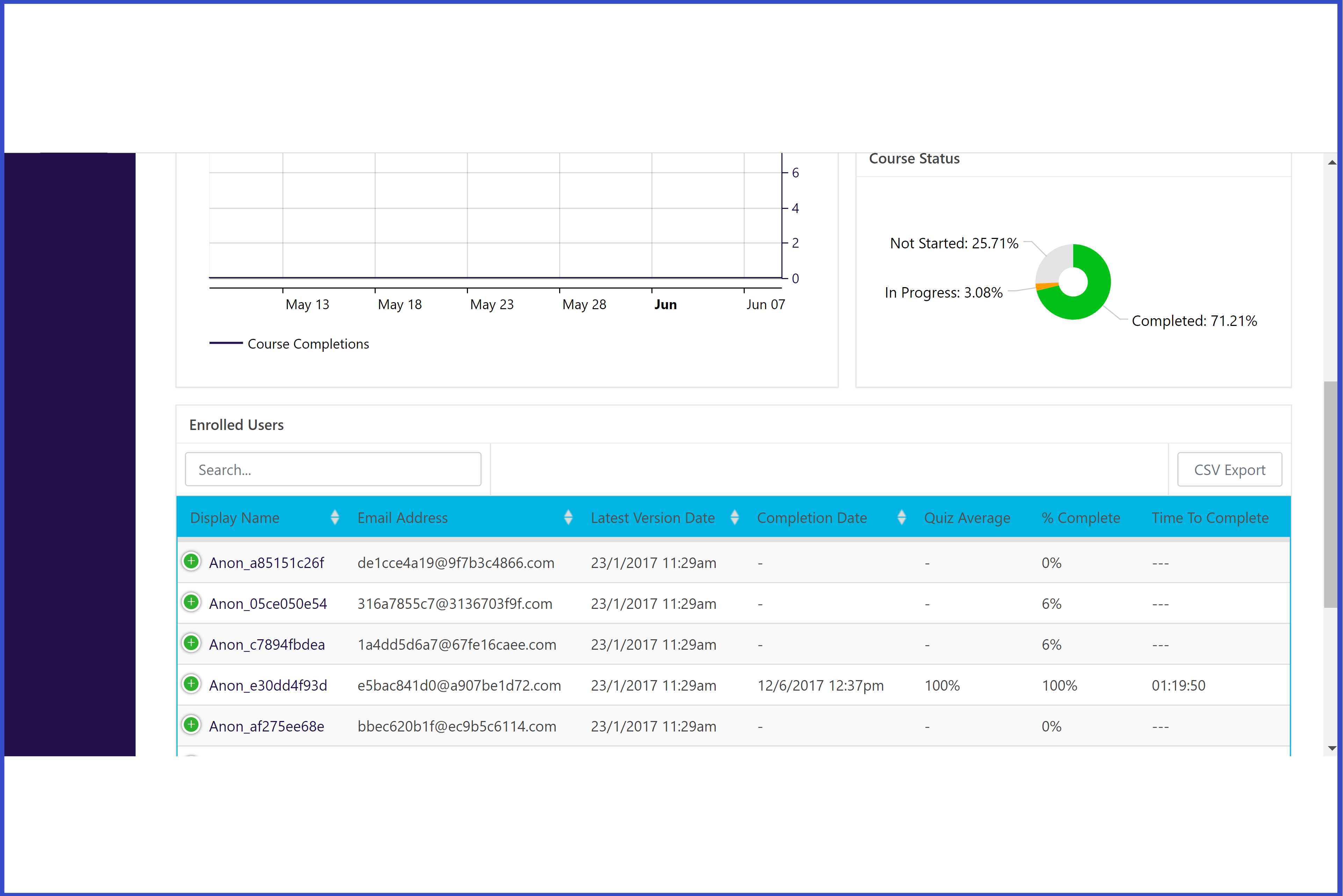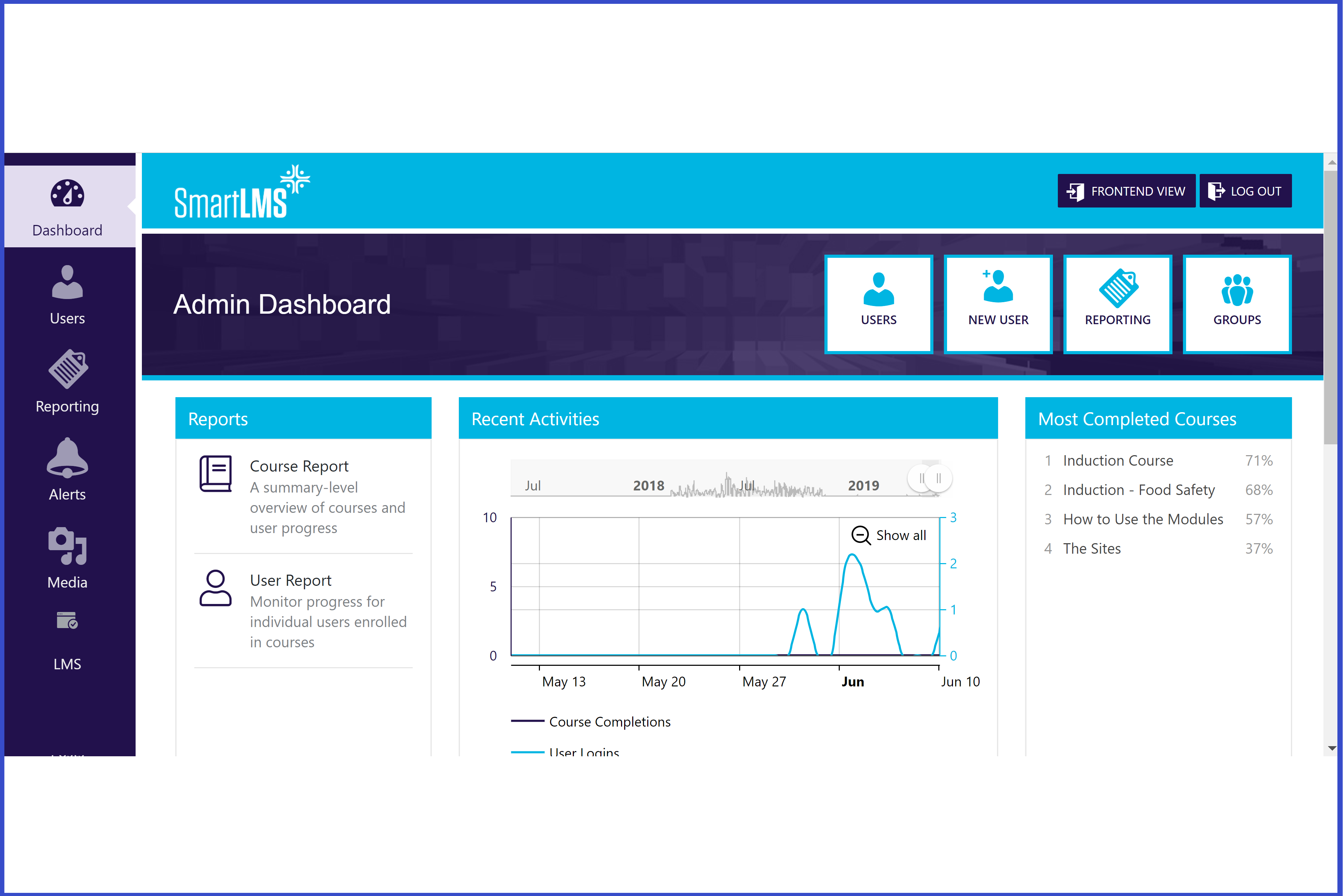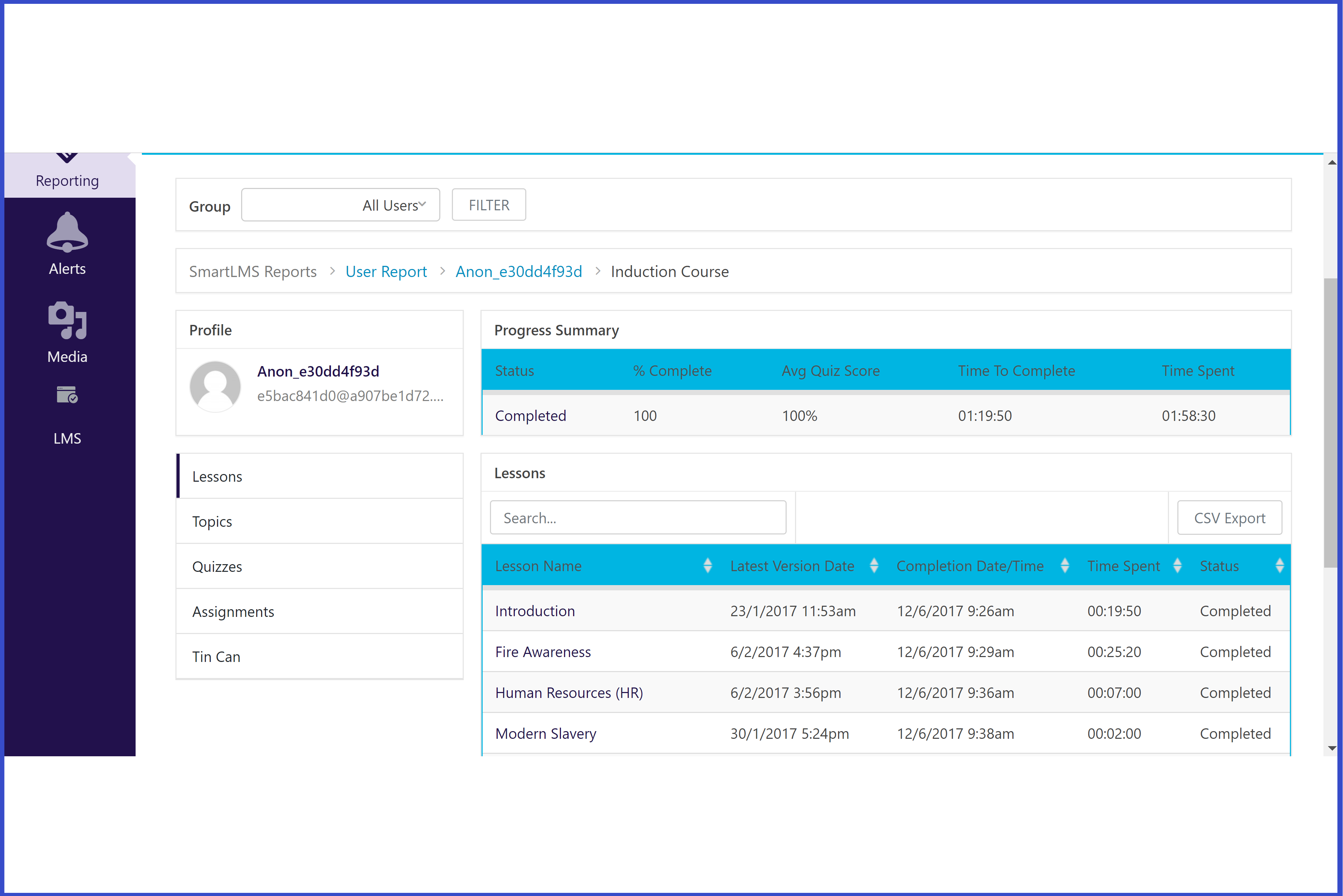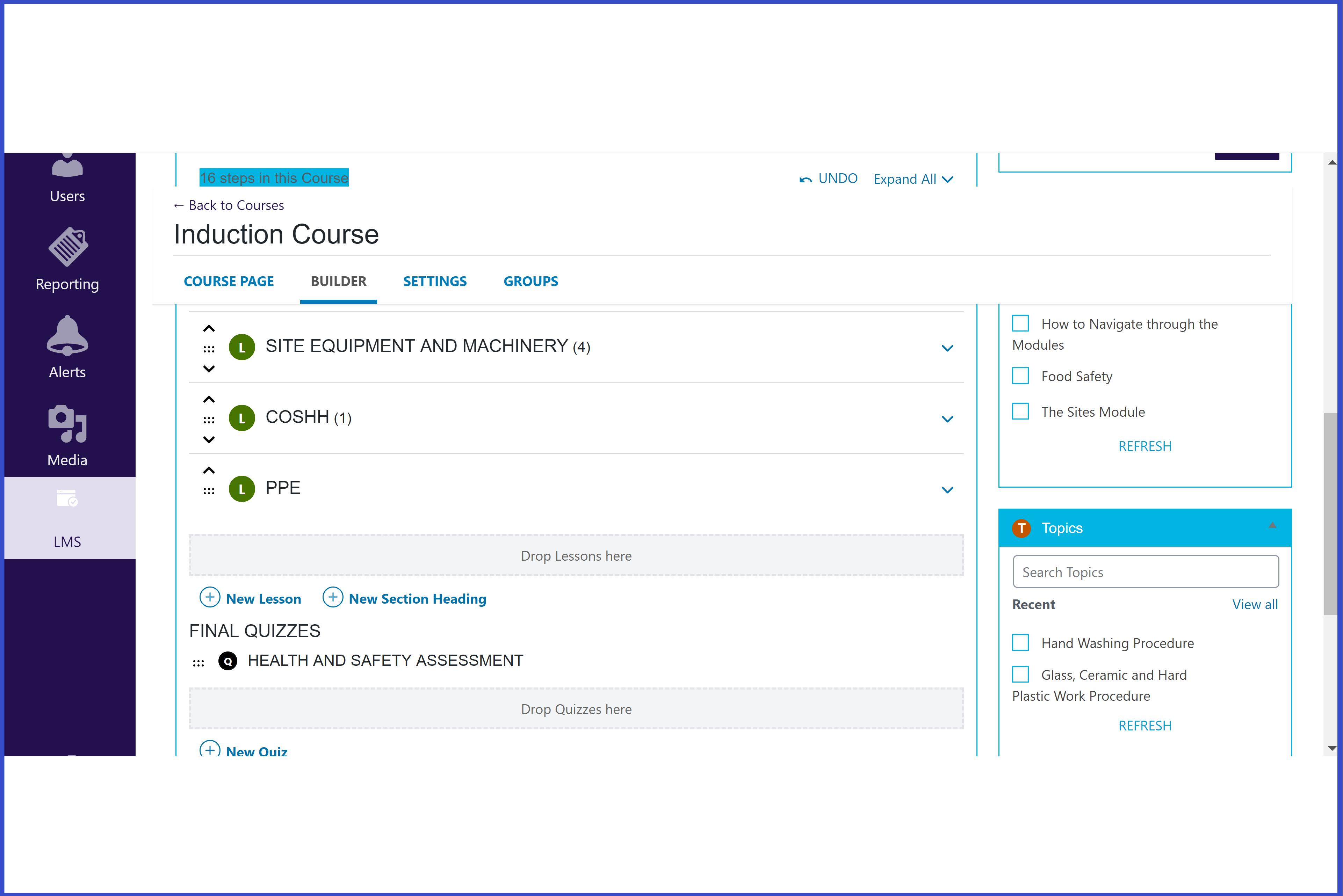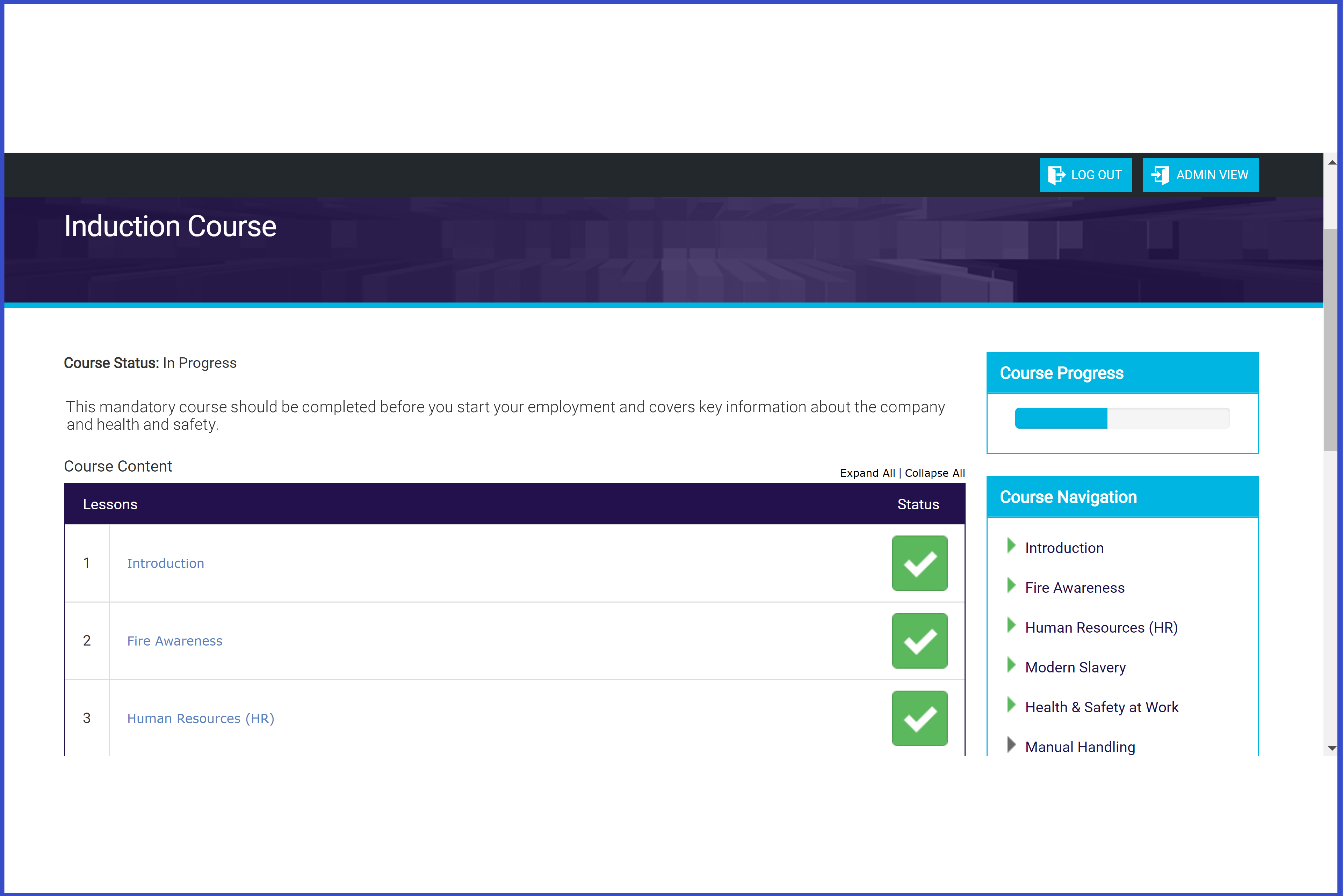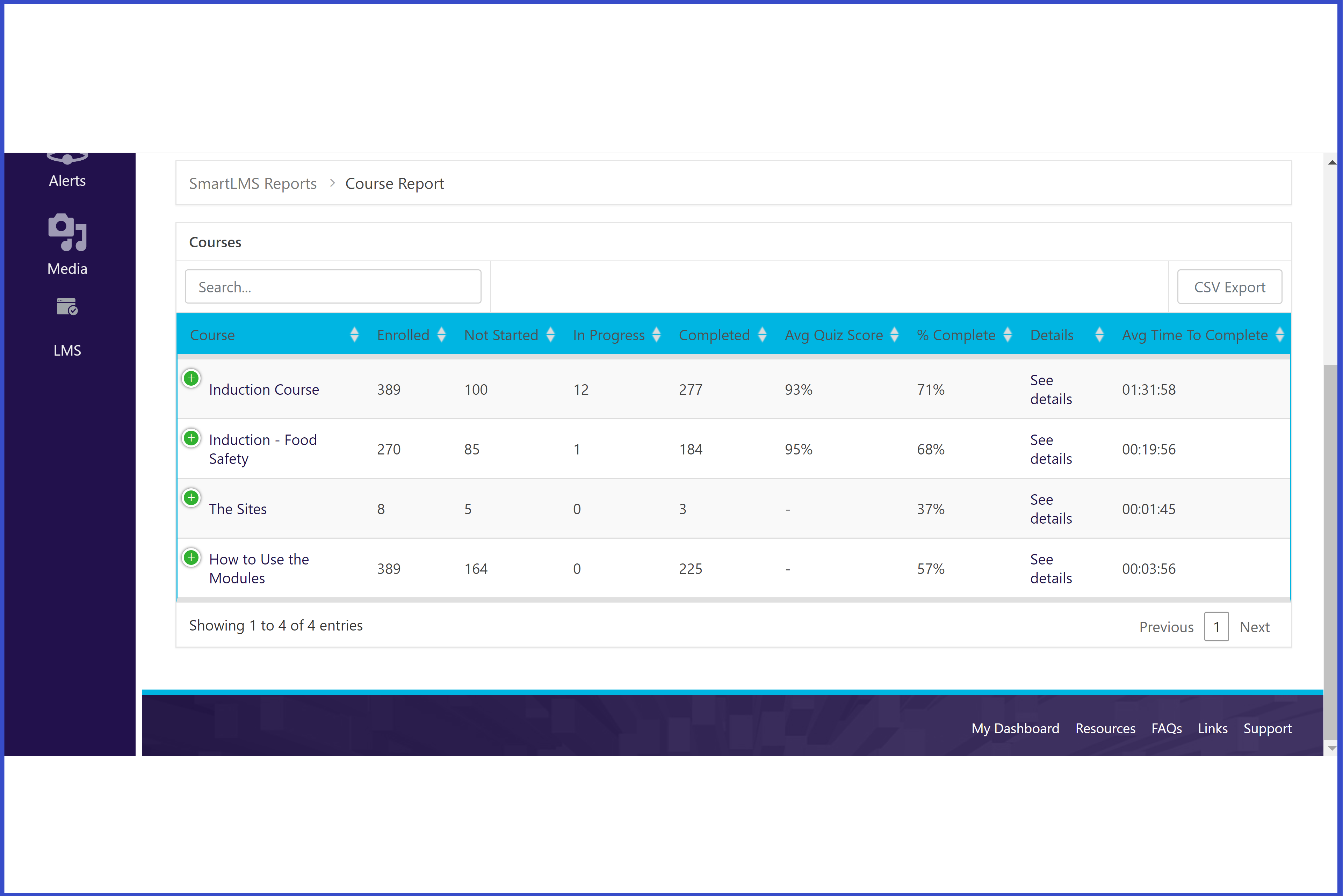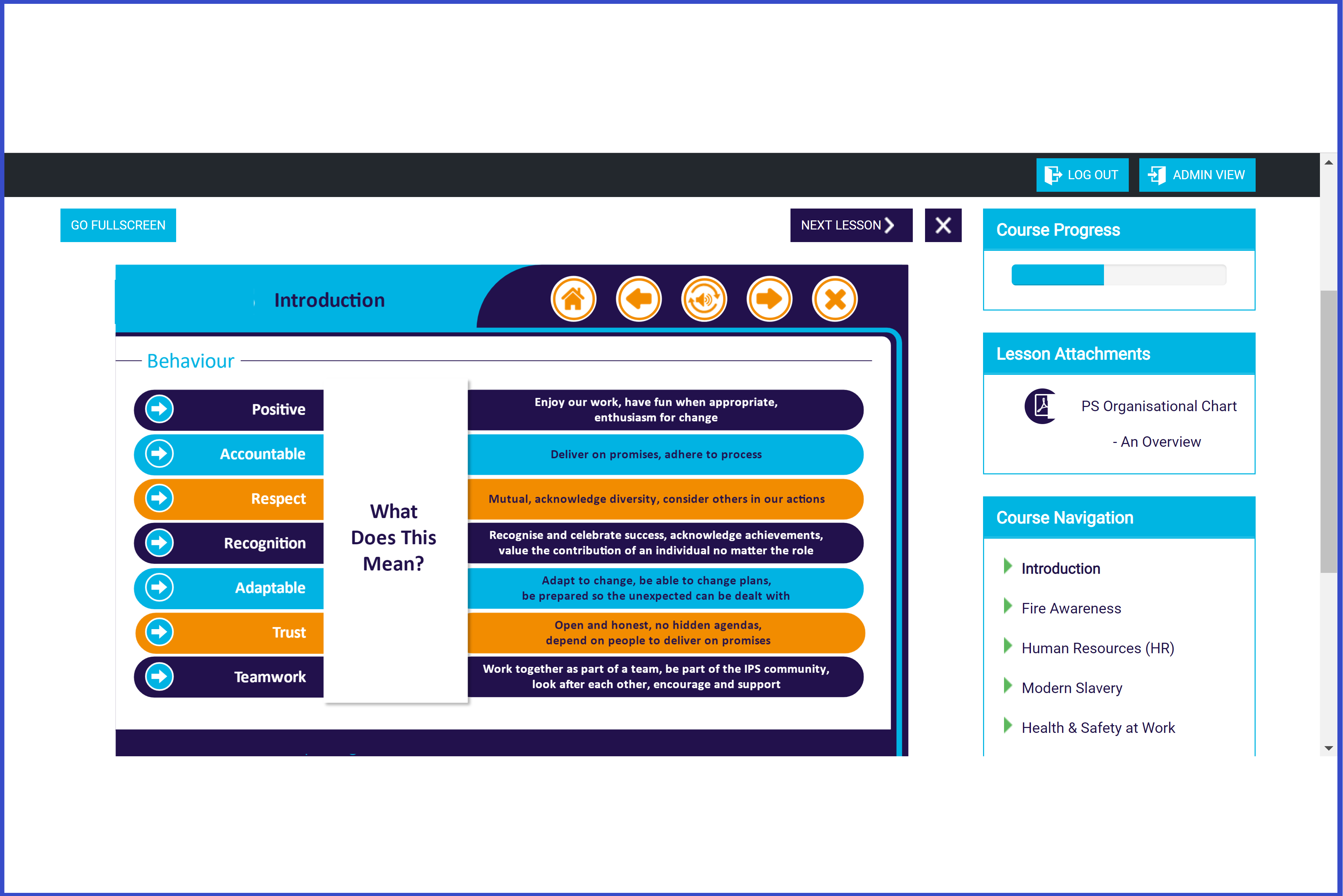 Get in touch for an online demo of SmartLMS
Let us give you a brief tour through our LMS platform to see if it is the right solution for you and your learners.