We're all well aware of the challenges brought on by the pandemic that are impacting on the role of HR leads.
The pandemic has created uncertainties about moving to a new role and this coupled with Brexit, has created problems around the number of people available and their flexibility for UK workplace based roles.
As a result, it's very challenging to recruit at the moment, so employee satisfaction, nurturing and retention have never been more important.
Here are some of our top tips on how workplace training can best support with these challenges and help meet the needs of today's HR leads.
Getting it right from the onboarding stage
Did you know that almost 70% of employees are likely to stay with a company for 3 years if they experience great onboarding? To add to this, nearly one-third of all new hires also quit their jobs within the first six months. The initial few months of a new employee's journey with you is crucial to their longer-term perspectives on your organisation. Get things right at the start and employee retention rates will speak for themselves. If you need support with creating an onboarding process and materials to engage employees from the start, get in touch to find out how we can help.
Adapting training to the new hybrid working world
According to a recent study by Willis Towers Watson, 41% will embrace hybrid working by 2023. The study also included predictions by UK businesses that 23% of the workforce will be working remotely on a full-time basis in 2 years' time. Many organisations have had to rapidly adapt their workplace processes to suit the new hybrid working world. Have you adapted your training accordingly? Every need is different and at eLearning Plus+ we help with setting the best training strategy for your organisation. That might involve blended learning or taking a highly creative and tech approach to meet the needs of people learning at different times, different locations and on different devices.
Have the training reports and updates you need for the leadership team
We know that HR leaders are under pressure to attract and retain team members. With 37% of HR professionals saying they lack the data and insights to best support their organisation, we are here to support with the key updates you need. We not only support with setting training strategies and developing engaging courses and materials, but we also support with demonstrating ROI. We prepare presentation ready reports so that you can provide timely feedback to the leadership team when you need to.
Making HR strategy more holistic
To support the many different demands on HR leads, eLearning Plus+ runs workshops to help develop your learning strategy and to ensure this aligns with the business objectives. We understand that every organisation has different challenges and is at different stages of strategy formulation. By taking a flexible and individual approach, we work closely with our clients to help set their learning strategy and tactical delivery programmes, ensuring they have the best performing team now and into the future. When setting the strategy with you, we consider fair and balanced training for all individuals, clear personal development plans and assessments that ensure you have the right people in the right roles with the right training.
We understand that all organisations execute their training differently and we're on hand to support with both learning platforms and the creation of interactive training materials and learning content. We can support with a blended approach that includes interactive eLearning courses as well as a wide range of support resources including PowerPoint slides, interactive pdfs, infographics, video, podcasts and more.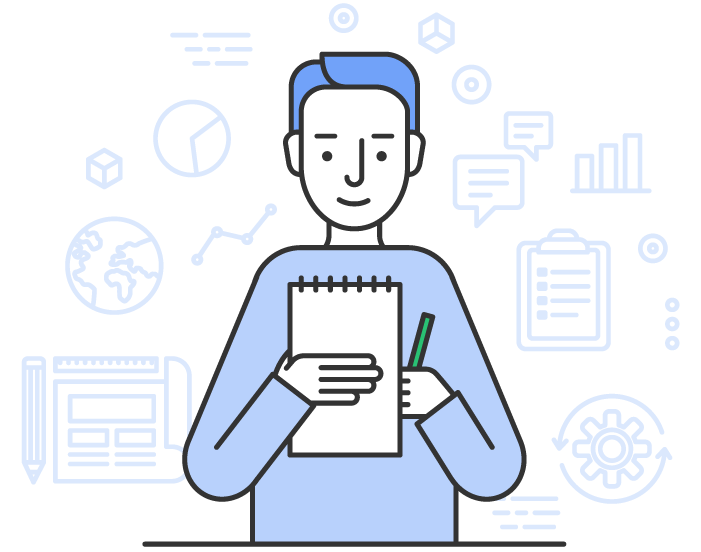 Get in touch today to see how we're empowering HR leads with learning strategies and engaging content to attract, nurture and retain their people.