Your Business - Your Training - Your Way
Whether you need to fast track new course delivery, require extra capacity or just want specialised production such as video or animation, we provide the appropriate level of support to help you develop and deliver effective learning content.
We develop interactive learning content designed to truly engage the learner and support performance improvements across your organisation. This could be online training, learning videos or job aids for use in the workplace. Providing a blended learning approach for your learners helps increase retention and engagement to improve learning results.

DISCOVERY PHASE
Business Improvement measures
Learning outcomes required
Target audience

CONCEPT PHASE
Define content
Choose Format
Define knowledge checks & assessment

PROTOTYPE PHASE
Develop prototype content
Build MVM – minimum viable module
Test against success criteria

BUILD PHASE
Develop remaining content
Build complete module suite
Test against success criteria

LAUNCH PHASE
Upload to LMS
Publicise availability
Encourage participation

REVIEW PHASE
Analyse against identified measures
Refine and update
Determine need for further learning
What type of content would you like?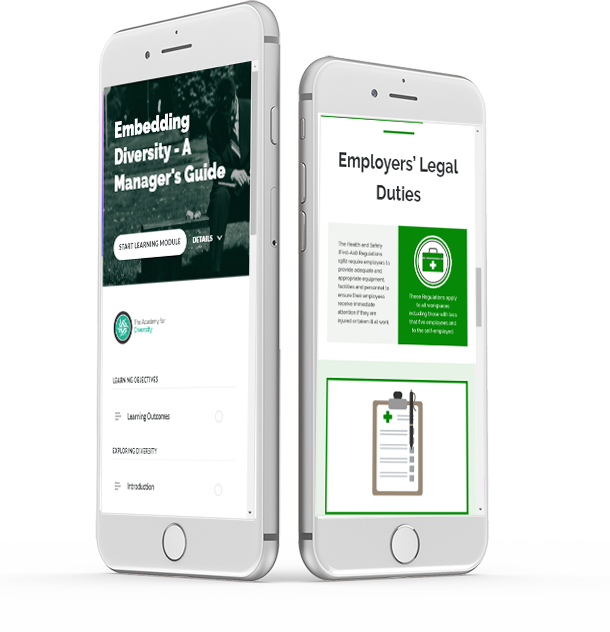 Micro Learning
Microlearning is a way of delivering content to learners in small, very specific bite-sized chunks (around 5-10 mins long). It encourages short bursts of learning attention so your learners progress quickly.
Scenario Based Learning
Scenario based learning provides an immersive environment wherein the learner addresses challenging tasks and activities, enabling them to grow their skills and confidence in a safe and supportive environment.
Video – filmed – animated – interactive
Video is a powerful medium for learning. It is very engaging, works well cross device and helps learners understand difficult or complex subjects. It also helps demonstrate best practice and explain complex processes.
Gamification
Gamification can be delivered in many ways and can be as simple as providing badges, medals, points or certificates, through to scenario based gamification where the learner is actively involved within "stories", answering questions, solving puzzles and addressing various challenges.
Simulation for software, machinery & equipment
Scenario based learning provides an immersive environment wherein the learner addresses challenging tasks and activities, enabling them to grow their skills and confidence in a safe and supportive environment.
Cross Device Content
We build engaging and responsive learning content that automatically adapts for the particular learner device. Whether they're in the office, in the field, or at home, learners will always have an optimal experience, whatever device they use.
AR and VR
Virtual and augmented reality are a useful way to introduce interactive learning experiences for training job aids. Examples are process lines, equipment maintenance and construction projects.
Legacy eLearning Course Conversion – from Flash to HTML5
If you have legacy learning course content built in Flash, we help unlock this content and convert it to support mobile viewing. We can also update this content with a makeover, to enhance your learner's experience.
Classroom & support materials such as job aids, posters
We create materials that support your classroom, workshop and workplace delivery such as presentation material, handouts, posters and videos through to job aids, checklists and workbooks.
So where could you employ online learning to boost your business performance?
Induction and Onboarding
When onboarding new staff members, you need to get them up and running and performing as quickly as possible. You need training for new employees that is consistent, cost-effective and ideally starts before they join, as well as providing continued support.
Customer Service
What impression does your business present to the outside world? Is it appropriate? Does your team understand what is expected of them and how to deliver this consistently? Show exactly what you expect in terms of Customer Service and ensure your team deliver a great customer experience every time.
Sales and Marketing Development
Are your sales people selling at the right level? Do they know how to engage at this level and outline the key benefits for your products and services? Is marketing delivering engaging communication that supports the sales process and builds long term relationships?
Continuing Professional Development (CPD)
Address the requirement for ongoing skills development in the workplace for key professional service careers. CPD enables the individual to stay effective, learn new skills and keep abreast of industry developments.
Compliance and Policy
In today's ever more litigious world where increasing regulation has become the norm, it is critical that organisations meet the challenge of ensuring teams are aware of and consistently follow company policy, rules, regulations and key legislation.
Leadership and Management
Optimising your management talent is a critical tool for business growth and development. Introduce online learning content that is both engaging and flexible – so this can be accessed as and when managers have the time or the need.
Systems and Process Training
Simulations, video and quizzes are all excellent for systems and process training. You need to be sure employees understand your processes well enough to consistently apply them time after time. Team leaders can use quiz assessments to assess how well their team understand critical company processes.
Performance Management Training
Managers who have responsibility for employees may benefit from training to help them manage performance more effectively. This may include training on your performance management process, how it should operate and what the roles of individuals within the process should be.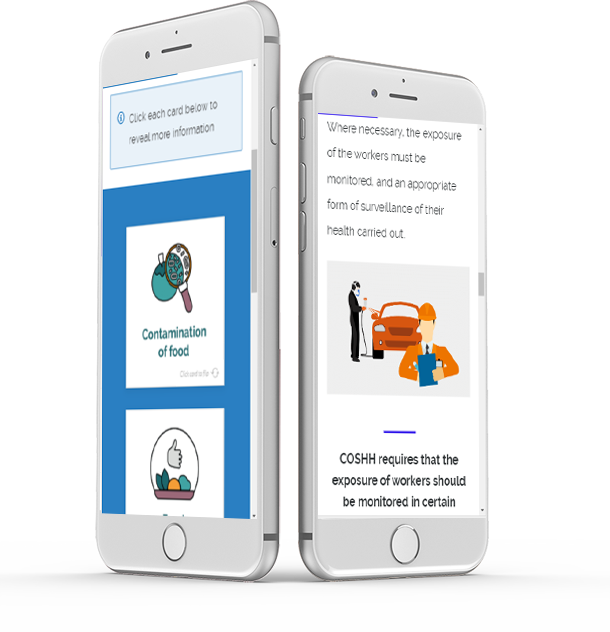 Chat through your specific content needs
Mobile friendly - Interactive - Filmed Video - Animated Explainer Video - Assessments